Wasps asked Alexanders Removals and Storage to help relocate their training center from Twyford Avenue W3 to their temporary base at The Ivor Preece Centre and also their eventual new home The Ricoh Arena in Coventry.
Two weeks before the removal we delivered all the required packing materials to the client so that office files and small items could be boxed and ready for move day.
Boxes, tape and other packing materials were delivered to the client two weeks before move day
Over two days the 10-man Alexanders Commercial Removals team was tasked with the clearance and removal of the gym and physiotherapy room. The rubber flooring of the gym was surprisingly heavy and it took two men to lift and carry each square meter section.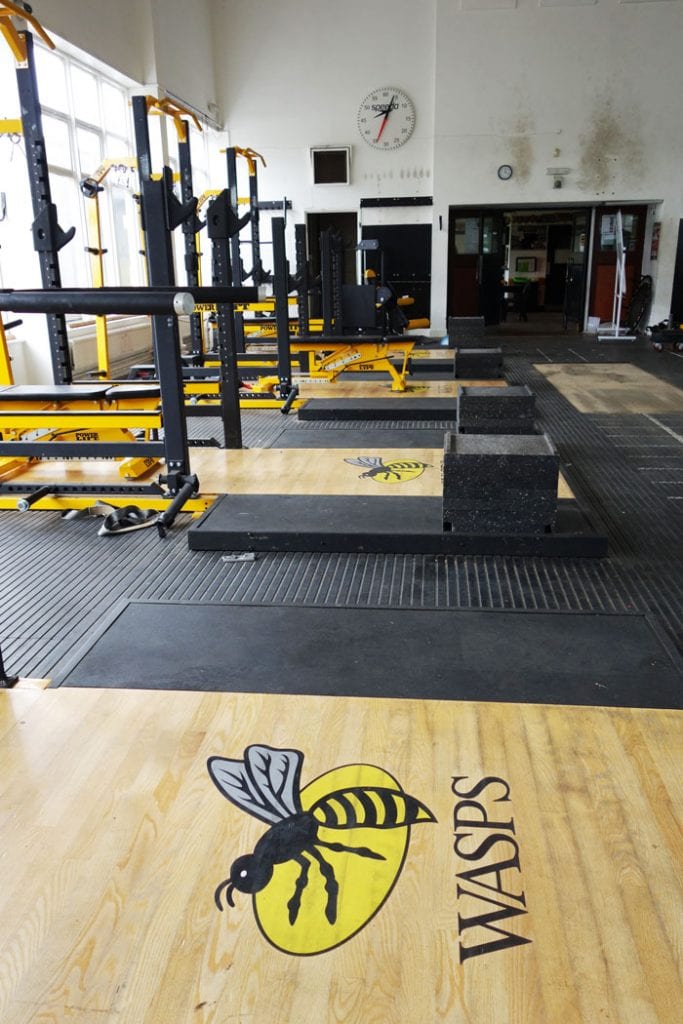 Other items from the gym needing removal included numerous fitness machines and a wide range of weights and dumbbells. Stretchers, beds and crutches were also removed from the physio room to be transported to the new training center.
Access was difficult but the team overcame the challenge of removing the heavy and bulky machinery by using skates and trolleys along with vans with tail lift mechanisms.
On move day itself Wasps discovered that there were a number of other items that needed to be relocated. These items, from both the pitches and the office, included 5 large tyres, 4 rowing machines, 4 exercise bikes, 2 power racks and a scrum machine. Our logistics team sent an extra van and lorry at short notice and booked a further two removals for later in the week to accommodate the extra items.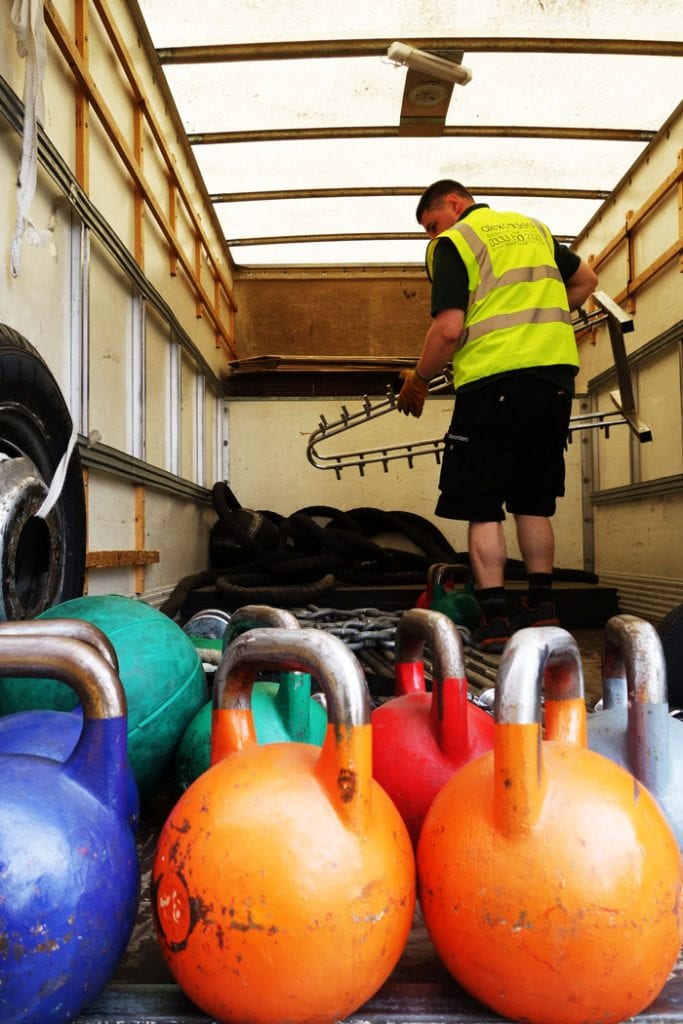 We sent an extra van and lorry at short notice to collect extra items from the pitch and office that weren't part of the original inventory
The final destination of the goods changed a number of times throughout the move but all fitness, physio and laundry equipment was delivered to The Ivor Preece Centre while accounting and office materials were sent to The Ricoh Arena where Wasps now play all of their home games.
Having already completed a commercial removal for the RFU at Twickenham during the Rugby World Cup Alexanders was delighted to be asked to relocate one of the most high-profile rugby clubs in the world and we wish them the very best for the upcoming Aviva Premiership season.