Summer Creative is a full service exhibition and design agency specialising in brand innovation, events and marketing concepts. They design, build and maintain all manner of exhibition material for a list of global clients, and they chose Alexanders to help them store and manage it all.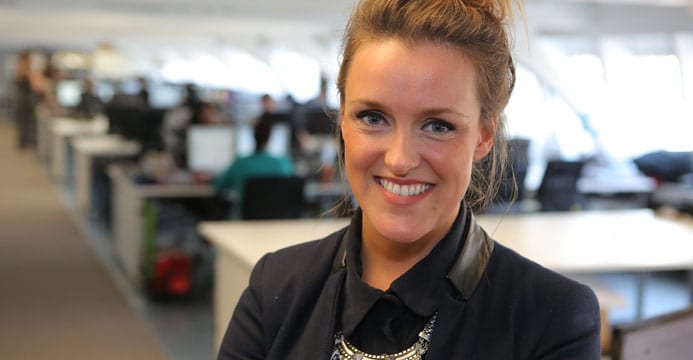 Alexanders Removals and Storage has been working with Summer Creative since March 2012 to provide a fully managed storage service. That means there is no requirement for any of the Summer Creative team to be at the storage warehouse when items are added or removed.
Instead, when Summer Creative need items they simply send a request to Alexanders by email or phone, quoting the unique reference number, and the porters locate the items, bring them out of the storage unit, pack them securely for transport and update the inventory. Items are then taken to the loading bay ready for collection or delivered to events at locations around London and the UK.
"The complex inventory system was designed specially for Summer Creative, so the right items can be found and delivered quickly"
"The service we get from Alexanders is more than just storage," explains Blake Biddulph, Director at Summer Creative. "It's also inventory control and stock control.
"We have products in our storage units that we use at an array of events around the UK and overseas. Alexanders take the items to our events and bring them back when the event is over, packing them for transport there and back, and putting them safely back in the unit afterwards.
"If we need something quickly, they respond quickly, all of which is complex enough, but they also keep a detailed inventory so they and we always know what's in our units at any time, and the items can be located quickly."
Alexanders developed the inventory system in direct response to the complexity of the service being provided. After some initial teething problems, it was clear that a failsafe way to identify items was needed so Alexanders took every item out of storage, photographed and labeled everything, and created a master inventory with images and reference numbers that is updated whenever items are added or removed.
The team at Summer Creative also appreciates the quality and central London location of the storage facilities Alexanders offer.
"In the past we stored items with various exhibition builders," says Blake, "but often their storage facilities were in the middle of a field near their workshops and they were damp and insecure. Not only did items get damaged but they weren't accessible to our clients quickly enough.
"The beauty of Alexanders is that everything is secure, dry and carefully stored, it's all insured, and the central London location is good for our clients. We can get their stuff where it needs to be next day if necessary."
Client comment
"Our business is fairly seasonal, so sometimes Alexanders won't hear from us all month and at others times we're making constant requests for items. We've learned together to develop a system that really works and they're responsive. We know that when push comes to shove, if we need Alexanders to do something for us, they'll do it."
Blake Biddulph, Director, Summer Creative