The Salvation Army Housing Association provides essential supported accommodation, education and employment for homeless people and families, so any disruption to services during the move of their headquarters would have had serious consequences.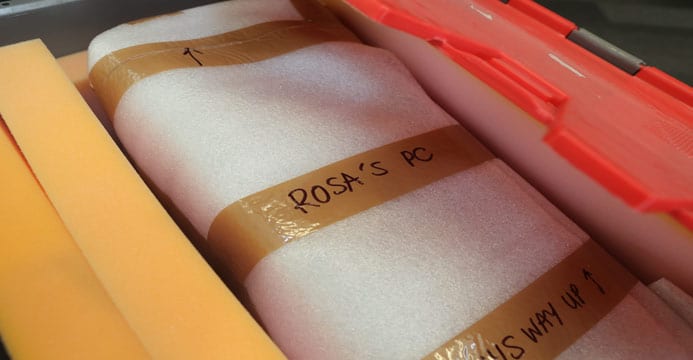 Over a single weekend, Alexanders successfully relocated their headquarters to brand new offices making sure there was no interruption to the vital services the Association provides.
We were recommended to the Salvation Army by another charity, Chapter 1, which helps vulnerable people mainly by providing hostel accommodation for the homeless. We had successfully completed office removals for Chapter 1 and provided archive storage for their projects over a number of years.
The Salvation Army project involved relocating around 150 people along with their office effects and IT equipment from their existing London location to brand new offices in Fenchurch Street.
"By Monday morning, the organisation was up and running with no interruption to its services during the relocation"
Prior to the move, our Move Manager surveyed both locations with the Salvation Army Project Manager and developed a comprehensive move plan and asset list. A detailed, numbered and colour coded labelling system was used in each department to identify, track and correctly place items according to the agreed layout in the new location.
We supplied over 300 packing crates prior to the move, as well as our unique antistatic server protection crates.
To protect the brand new office space from scuffs and damage during the move, we provided specialist protective wall and floor coverings to ensure everything stayed in pristine condition.
Our team of trained porters was overseen by one of our experienced foremen, over a single weekend, and by Monday morning the organisation was up and running having experienced no downtime to their operations.
Alex Pope, director and founder of Alexanders, said: "We understand how essential it is for organisation such as the Salvation Army Housing Association to have no interruption to its services during the relocation. We strive to ensure no downtime occurs on relocations of this sensitivity.
"It is a real honour to have been recommended for this project. We are gratified to be associated with the work of the Salvation Army and very pleased to have contributed to the work they undertake with vulnerable people."