Lufthansa German Airlines asked Alexanders Removals and Storage to move their UK Head Office to a two-floor, purpose built office within the Heathrow Airport terminals complex.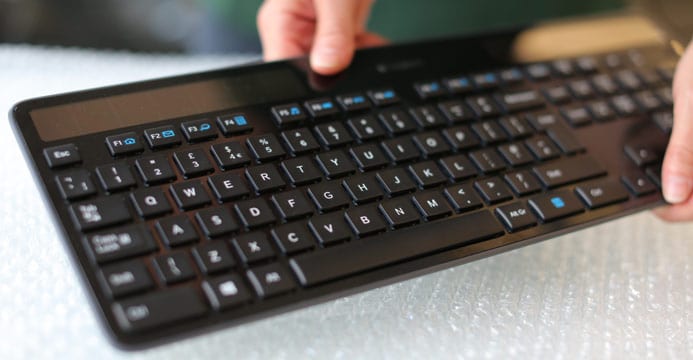 The job included a large quantity of furniture and waste disposal before the move itself, as well as a detailed sequential moving service.
In the two months leading up to the office move date, we delivered large quantities of in-house Penny Crates to Lufthansa staff and made weekly collections of recycled waste disposal, totalling 3,500 cubic feet of paper and 4,000 cubic feet of office furniture waste.
Confidential paper waste was shredded off-site and hard drives and disks were destroyed securely. Unwanted furniture was collected and all recyclable parts were removed and recycled using subcontractor, Dunning Waste.
"With the lifts out of service, we arranged for an emergency hoist and got additional porters on site to counter any delay"
The move itself took place over a weekend, starting late Friday afternoon, with twenty-five removals porters assisting in the final packing of crates and loading of IT and desks on to the lorries, which were all loaded and delivered to the new site that same evening.
On the Saturday, we arrived to find that all the internal lifts at the offices were out of service. To ensure that didn't result in a delay to the move, we arranged for an external hoist to move larger items from the third and fourth floors while the lifts were being repaired. Meanwhile, the team continued to move furniture using the stairs.
By the time the lifts had been repaired, we already had additional porters on site to help counter the setback.
Throughout the day, a rolling team of lorries and porters safely delivered all furniture and a total of 8,000 cubic feet of office goods to the new office using over 650 crates.
Sunday was spent positioning the office furniture correctly and removing any unwanted crates and packing materials. By 8pm on Sunday, everything was ready for the cleaners to prepare the office for an early start on Monday morning.
Client comment
"Alexanders accommodated all our requirements, completing the move quickly and professionally. We would definitely recommend them."
Parveen Kaley, Lufthansa Airlines, Heathrow