The aim of this specialist office relocation project was to move 150 people, IT equipment, desks and general office furniture to new offices in London, Birmingham and South Africa.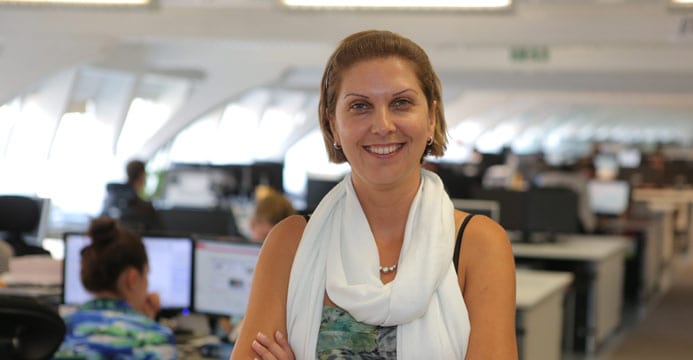 We attended the fourth floor office block in Farringdon, London, numerous times before the move date to meet with the Company Director and Office Manager.
Our Project Manager then devised a colour coding and numbering system for each destination with specific furniture positioning at destination offices. The system enabled the removals porters to efficiently move all the goods to the new London office, the shipping container bound for Cape Town and the truck delivery to Birmingham in a sequential order.
Our porters packed files and cupboards during office hours on Friday, labelling using the bespoke colour coding system. After 5pm, the remaining personal computers and IT equipment were wrapped with antistatic bubble wrap, crated and labelled according to destination.
"By 4pm on Sunday, the new London office was ready for business."
The truck to Birmingham was loaded and sent on its way on the Friday evening. A separate team in Birmingham delivered goods into the smaller office ready for business by the end of the following day.
Goods destined for Cape Town were export wrapped and loaded into the on-site shipping container on Saturday morning.
The largest part of the removal was between the two London offices. Once goods for Birmingham had left site, a rolling shift of porters moved the server, desks and IT equipment to the new London site so that key infrastructure was in place at the new office by Saturday. The IT team could then start reconnecting the network and servers.
The colour coding system ensured that all the personal crates were placed on the correct desks and furniture was placed as per the floor plan. All the general filing was unpacked and re-shelved and crates were taken off-site.
On Sunday, IT Lab staff unpacked their personal crates, we moved all the waste and empty crates, and helped with the final positioning of furniture. By 4pm on Sunday, the new London office was ready for business.
Client comment
"It is a rare pleasure to be able to provide a wholly positive report for any supplier. We chose you because your intelligent and proactive approach seemed a world apart from the standard approach in the removal and shipping sector and gave us faith that you would over deliver. Thankfully, our judgement was spot on."
Sebastian Gray, Founder, IT Lab